Consulting Services
Methodology
Time tested and refined through years of customer engagements, our formalized step by step development methodology can be applied to all the services we offer our clients including staff augmentation. Beginning with analysis, we carefully inspect all aspects of a business process prior to proceeding to design a solution. In the next step, we layout a design and review with the client to make sure it meets their requirements before we write a line of code.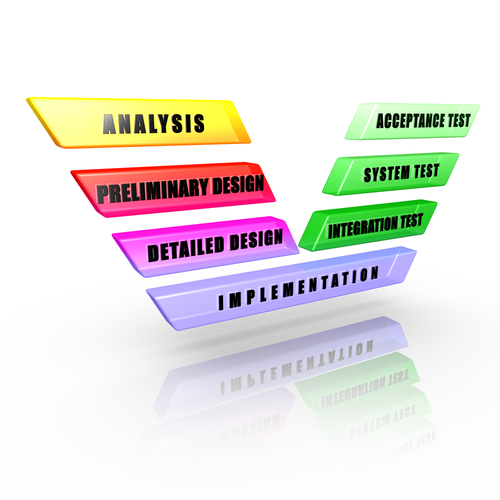 After insuring the initial and detailed design meet the client requirements, we begin the implementation phase which consists of coding and unit testing each part of the solution. The final step in our methodology is testing including system, integration, and user acceptance testing.

Custom Development
When off the shelf software does not fulfill your requirements, we can help you create a solution customized to your way of doing business. Our staff of Microsoft Certified developers have the skills and knowledge neccessary to create the software you need to automate your business processes. We take the time to design and code modular easily enhanced solutions integrated into your current environment using industry standard development tools. Custom developed software can, if done correctly, be a strategic business advantage for your company.

Software Integration
Communication is key when it comes to the numerous technologies used today to get things done. Integrating these various different pieces of software is where we shine. Whether it's making a third-party web system send CXML encoded purchase orders to SQL Server order entry or getting a custom .Net Web routing system to send invoices to PeopleSoft accounts receivables, we know how to make them talk. We have the depth and breadth of experience to integrate your software quickly, efficiently and cost effectively.

Staff Augmentation
In cases where businesses need a resource but don't want to commit to hiring, we provide staff augmentation services. Whether your resource requirement is part time or full time, we provide the right individual with the proper skillset for your project. And, should your business decide later they want a more permanent relationship, then we can negotiate a temp to hire.